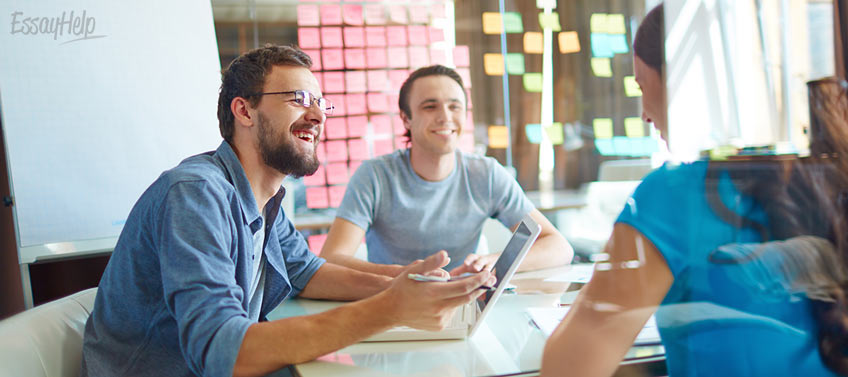 The quality of work depends not only on the management, motivations or office conditions. Sure, they are important; however, the communication and cooperation between workers play a great role as well. That is why many companies pay attention to this issue in the first place. For young people, who want to start their business, it is significant to know about the ways of improving communication in the workplace. This is a key to success in any field: essay writing services, online trading, IT and so on.
Why Is It So Important?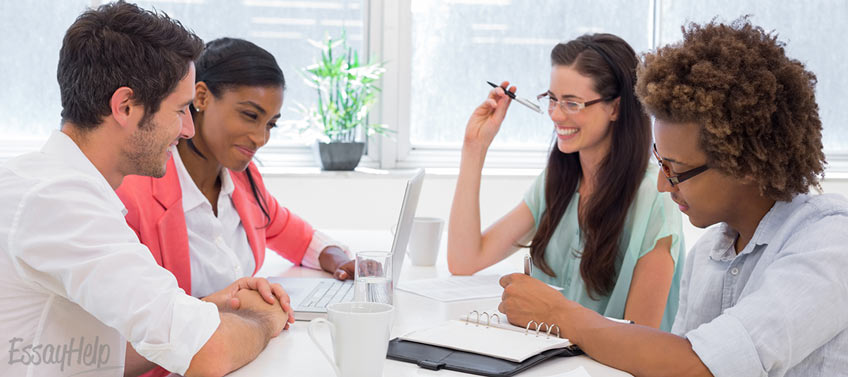 Firstly, we should explain the reason why cooperation between workers should be on a high level. This information will motivate and influence you to provide some specific strategies for effective teamwork. So, the main thing, which the company gets from communication between employees, is better efficiency and productivity. If every worker understands that he is a team player, it will be much faster and easier to reach a target. The staff of your company will work as one mechanism. That means an opportunity to fix all issues and realize even the most complicated tasks.
General Ideas
So, you know why it is important to communicate effectively at the workplace. The next issue which occurs is how to do it in real life. We compiled several useful tips and hints for you. Take them into account if you want to build a truly successful business. It will prevent many unpleasant situations and the employees' dissatisfaction.
Solve Office Conflicts
It is important to develop an accurate plan of solving conflicts in the workplace. Try to have a neutral position in any quarrel. Keep in mind, if you support one worker, another may become angry with you, and it will result in more conflict situations in the future. First of all, try to analyze the subject of disagreement and only after that you should act in your best way to resolve the issue.
Respect Everyone
Keep in mind that respect is the basis of all relationships. It is especially vital to stay on good terms with your employees. Be tolerant and patient to everyone with whom you cooperate. You should clearly understand that people may have a different religion, mentality, life credo and so on. The main task is making all workers equal without any prejudgments or stereotypes.
Make Corporate Events
It is a pretty good idea if you want to make all workers get closer to each other. This is not hard to realize. Just rent a place and invite some specialists who can help you with party organizing. First of all, it shows your attitude to the employees; secondly, they will get a chance to discover each other as individualities. That means more effective work at the office and good quality of teamwork.
Newsletter
This method is well-known; however, it is still useful and helps to keep every worker aware of the news and improvements in the company. Moreover, you can involve employees in writing this paper: let them add their own stories and articles. In addition, this strategy supports you in the management of your workers and makes the manager's job easier. There will be no misunderstanding or confusion if all new information is published accurately. Make yours and others work more comfortable.