There are a lot of ways to earn some extra money, even if you do not have some specific well-developed skills. Everybody can benefit from opportunities, if he/she really wants this.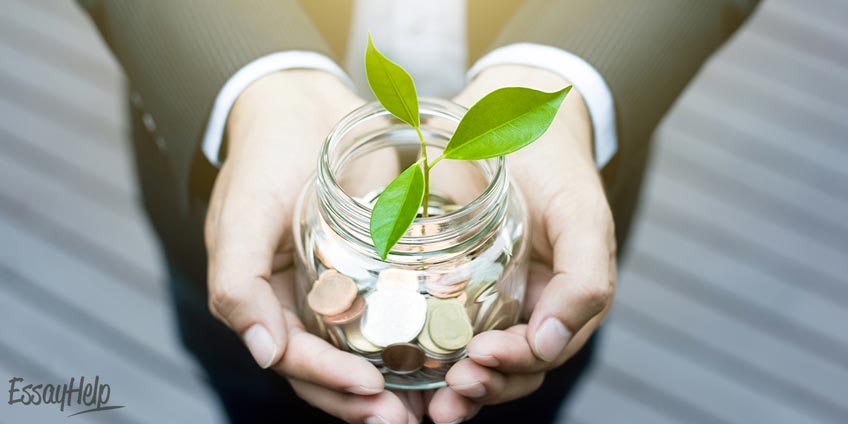 1.Invite Someone for a Dinner

If you can cook something better than an omelet, you can invite someone for a paid dinner. Discover "Eat With" online service, where you can set a price for a dinner, the number of people, whom you can feed, and the time limit for the meal.

2.Get Rid of Your Old Cell-Phone

If you have an old cell-phone, which does not work anymore, you can sell it. It is possible to give it to a special company, which will send it to Asia for recycling and pay you for it.

3.Sell Your Lecture Notes

If you visit all the lectures, you can expect not only good grades, but also good money. There are sites, which have the soft copies of the lecture notes, for example, Notesale.

4.Sell Your Clothes

Summer season makes you feel a need of new items for your wardrobe. To do this, you can sell the clothing items, which have the only function to lie on the shelves. You can benefit from the social network pages, garage sales (there is a special app for this: ARoglyph) and some websites on this particular purpose.

5.Test Websites

There are a lot of companies, which will gladly hear your feedback concerning that usability of their websites. All you need is just to create an account on one of the websites and start working. You will get paid by PayPal.

6.Become a Twitter Master

If you are an active Twitter user and you have hundreds of followers, there are companies, which are ready to pay for advertising of their products. Your salary will depend on the number of followers, the age category etc.

7.Suggest Some Crazy Services

On the Fiverr website you can suggest to pretend being someone`s friend for a few days or give some other offers. It is a good place for some more serious ideas though, such as creation of a logo or translation of a text. You are the one who sets the price for the service offered.

8.Become a Mystery Shopper

Your task is to pretend to be a customer of a certain institution and evaluate their work based on the given set of criteria. You may work with hidden microphones and cameras if needed. All you need is to fill in an online form and wait for suggestions.

9.Take Part in Online Research

If you have a few spare minutes, you can fill in the questionnaire and take part in a Marketing research. There are a lot of services, which offer such a possibility, it is just enough to be aware of this opportunity.
The above-mentioned ways to earn extra money are not the last ways to replenish your supply of finance. If you have a rich imagination, you will never be poor. One of my university classmates earned money after lectures as "Mickey Mouse" in the supermarket. He was dressed in a costume of "Mickey Mouse", stood in front of the supermarket several hours a day and greeted all visitors. This work was not only a source of money for him, but also it was a way to express himself, show his emotions and joke as much as he wants. He photographed with many people, constantly danced and acquainted with pretty girls. He felt happy on this job. The work, which he got to earn some money, became a constant source of joy and inspiration for him.
So do not limit your imagination, and earning money will not be a problem for you. The main thing is to remember that your main goal is learning, so lectures and tests should not in any way be affected.